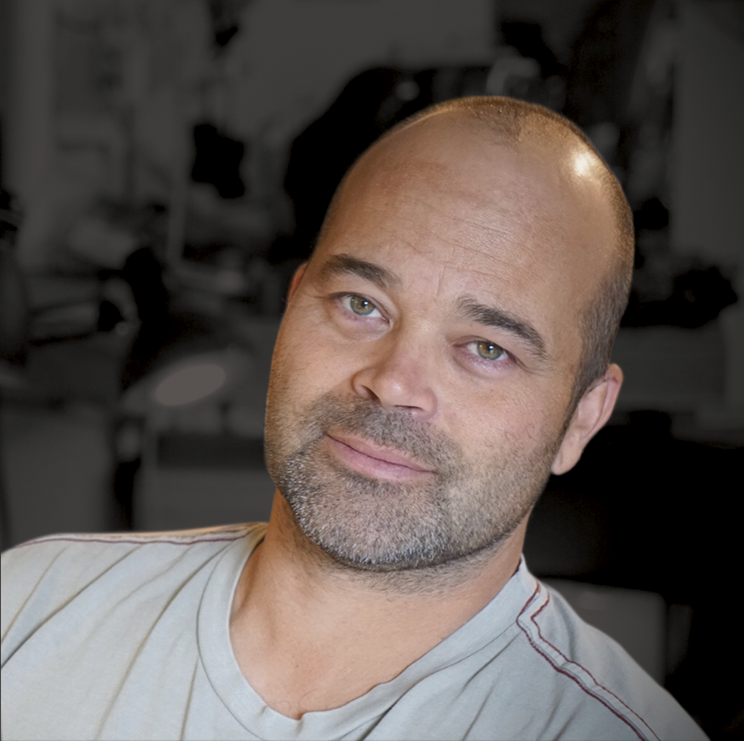 Growing up as an aspiring surfer and waterman near Big Sur California, with the Pacific Ocean just a stone's throw away, Justin was inevitably drawn to its wonders and treasures.  Searching the beach and diving for the local jade were natural progressions as a young man. The adventure of diving to harvest these rare stones from the ocean floor was unsurpassed.  Seeking stones that the sea had caressed into their purest form, like jewels strewn across the landscape by the intense winter storms and giant swells.  
     Through the local surf culture, Justin was exposed to jade carving which opened his eyes to another facet of this already alluring stone.  Justin then began to explore the inner workings of his creativity and the stone.  Creating tools to fit his specific needs as a stone carver, and exposing the inner beauty of each unique stone were apt challenges. 
     Justin has had the opportunity to study with some of the world's finest carvers, to further immerse himself into the California jade carving culture.  
     After many years of carving, prospecting, and diving for the stone.   Justin takes pride in producing one of a kind, hand made objects.  Bringing forth a piece of California's coastal soul and diversity, through its creator.  The sea.